Who doesn't love a chocolate muffin? I mean, it's up there as a perfect snack, dessert or even breakfast! However, as we are coming out of this pandemic and emerging into a (hopefully) normal summer, I'm trying to cut back on sweets and treats. Good news, this sweet treat is still allowed!!! This is my current go-to healthy chocolatey snack that indulges my sweet tooth without leaving me feeling guilty.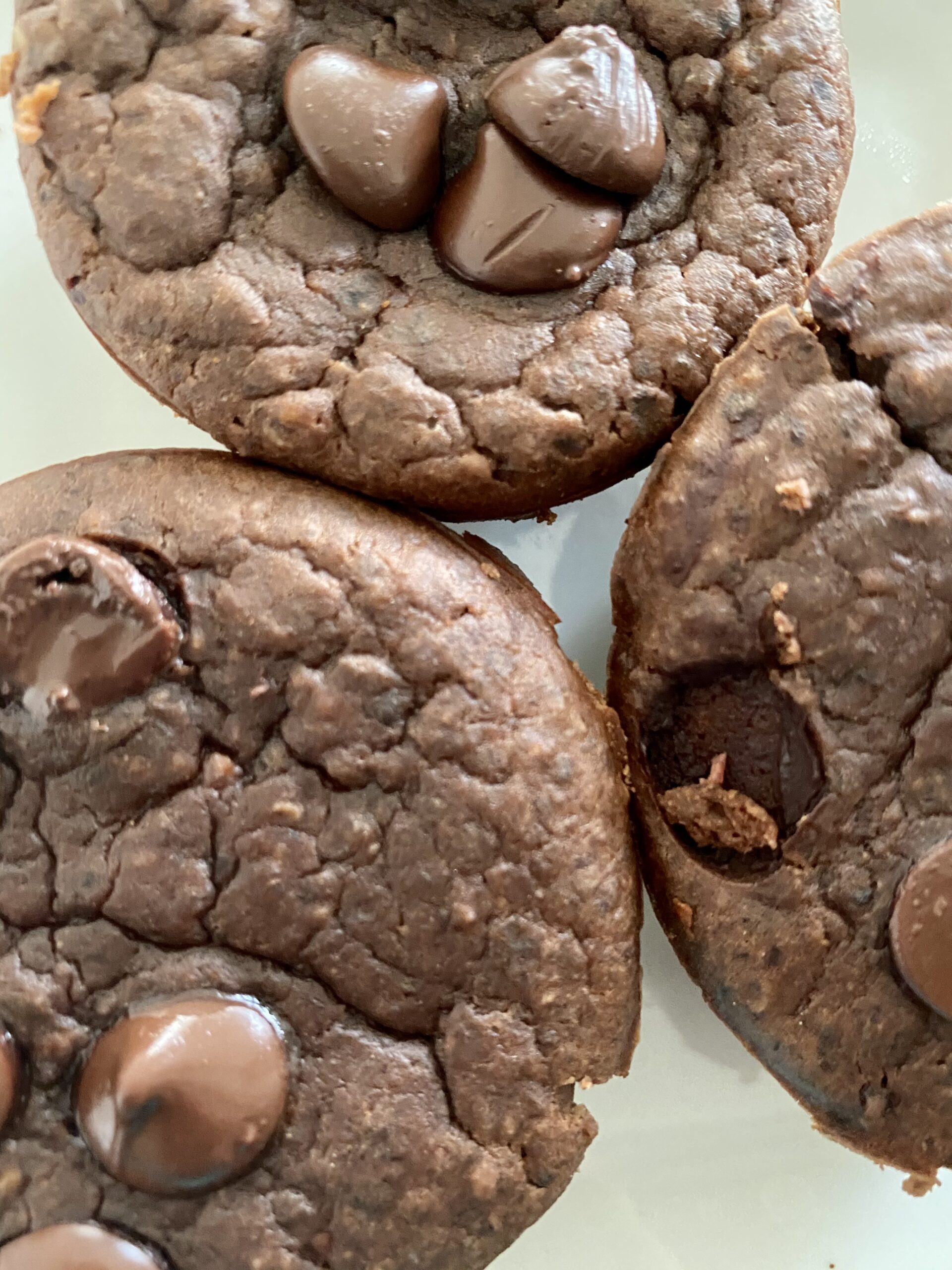 Naturally sweetened, protein packed snack
These muffins are naturally sweetened with honey and a ripe banana (you can add an optional touch of maple syrup if want). In trying to be trendy and avoid refined sugars, I've found that this is a winning combination. The chocolate chips make them not completely free of refined sugar, but I'm totally ok with that! If you aren't, just leave them out…at your own risk!
An added bonus is that between the beans, eggs and Greek yogurt, these bad boys pack a lot of protein. As a vegetarian, I'm always looking for ways to up my protein intake without having to eat a whole spoonful of peanut butter or half a block of tofu. These muffins are a sure thing.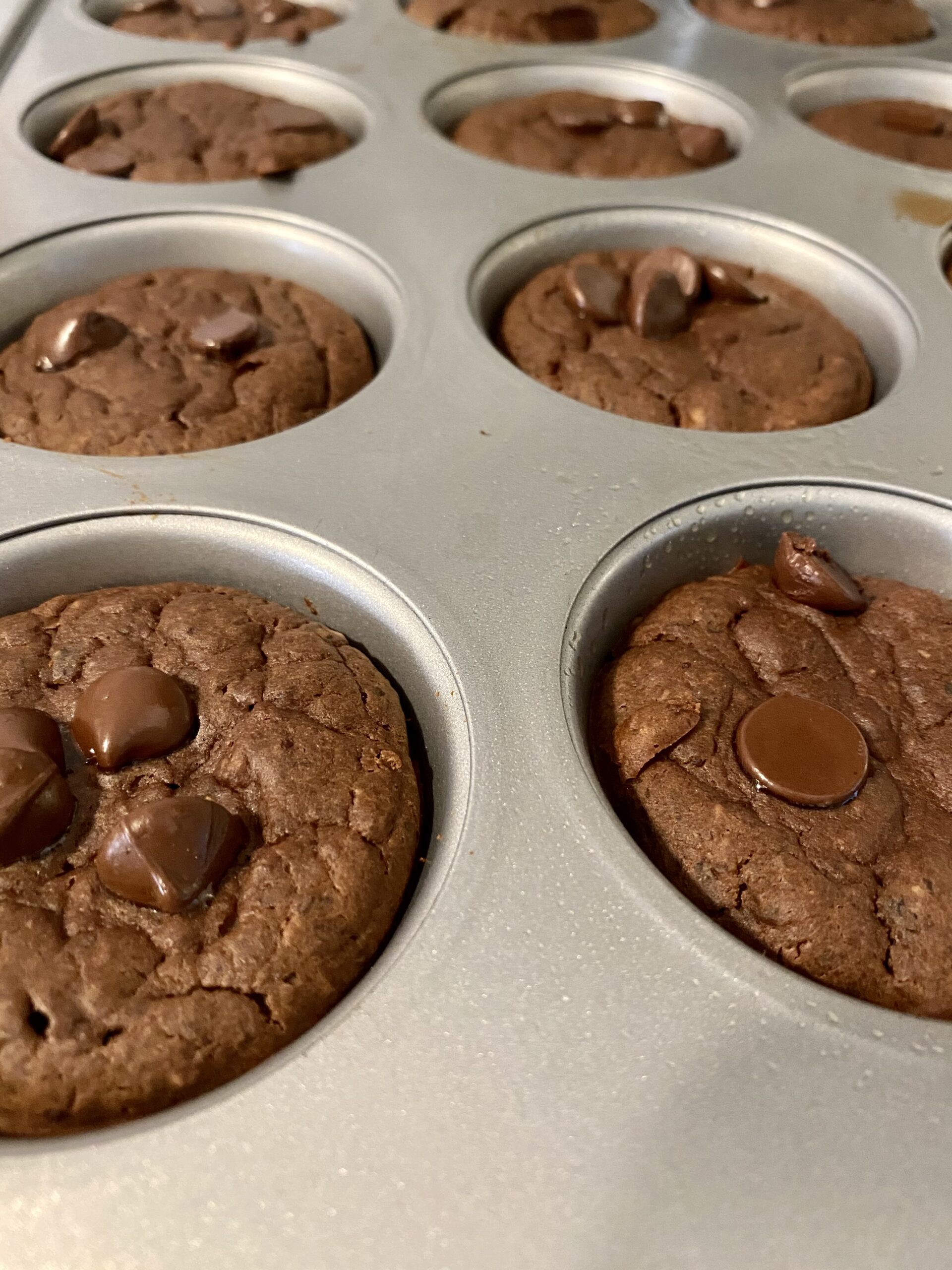 Shhhhh…keep the beans a secret!!!!!
There's no need to tell your kids, husband, friends, family, really anyone that there are black beans in these bad boys…unless someone has an unusual allergy or intolerance of course! When I was recipe testing, I didn't tell people until they were downing their third and no one believed me! Seriously, the standard reaction was, "Wait! Did you just say black beans?" Even my husband who can sniff out the most obscure ingredients, couldn't tell. And let's be honest, most people will not be excited about a black bean muffin and I can't really blame them.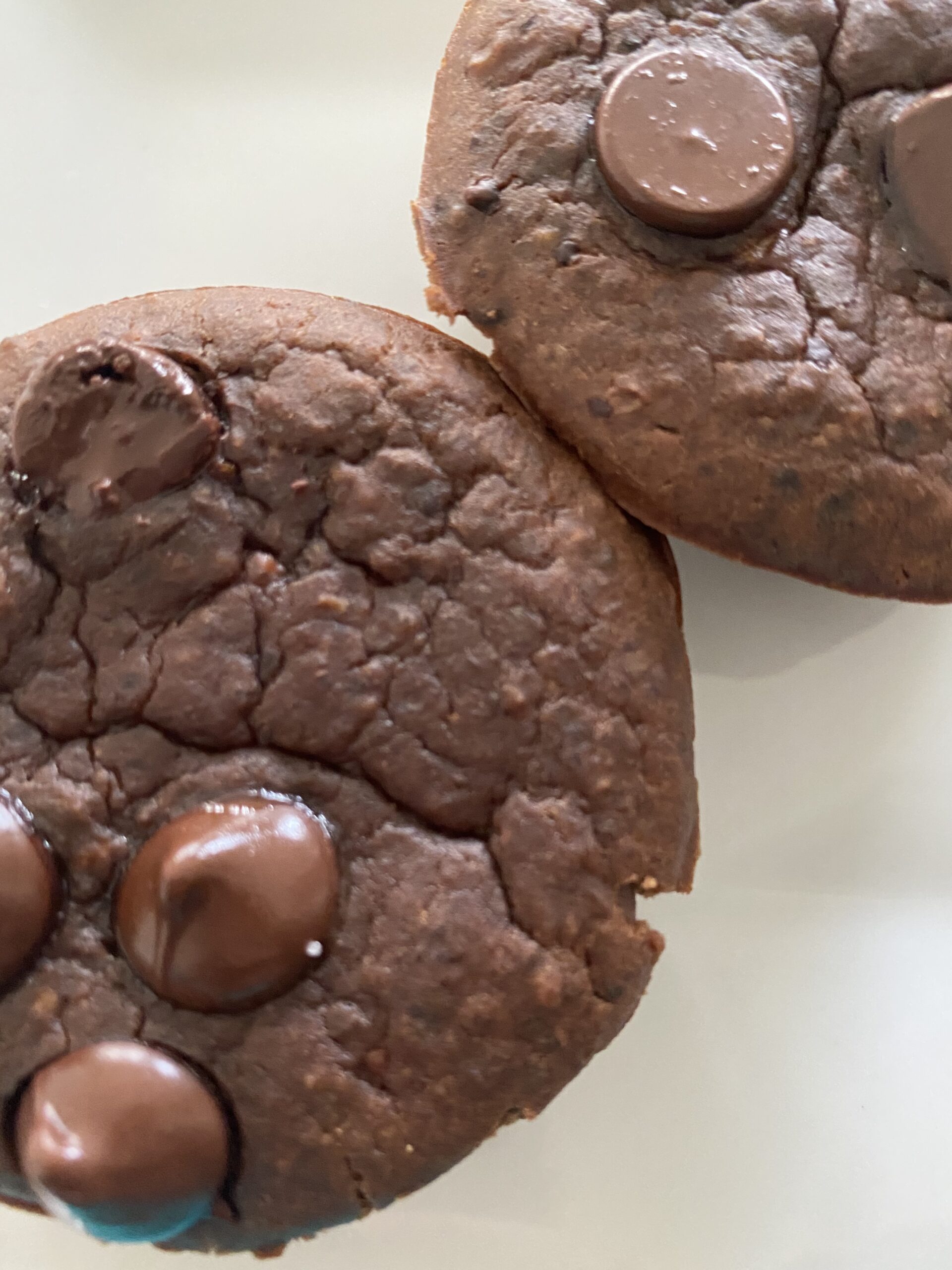 Get baking!
I can't wait for you to try these muffins! If you're looking for some other baking inspiration, try this Banana (Pea)nut Bread, this Carrot Ginger Bread or these Loaded Veggie Biscuits. And if you want another delicious, naturally sweetened snack, I am obsessed with these No Bake Granola Bars. As always, let me know how your Flourless Black Bean Chocolate Muffins come out by leaving a comment below. Enjoy! Buen provecho!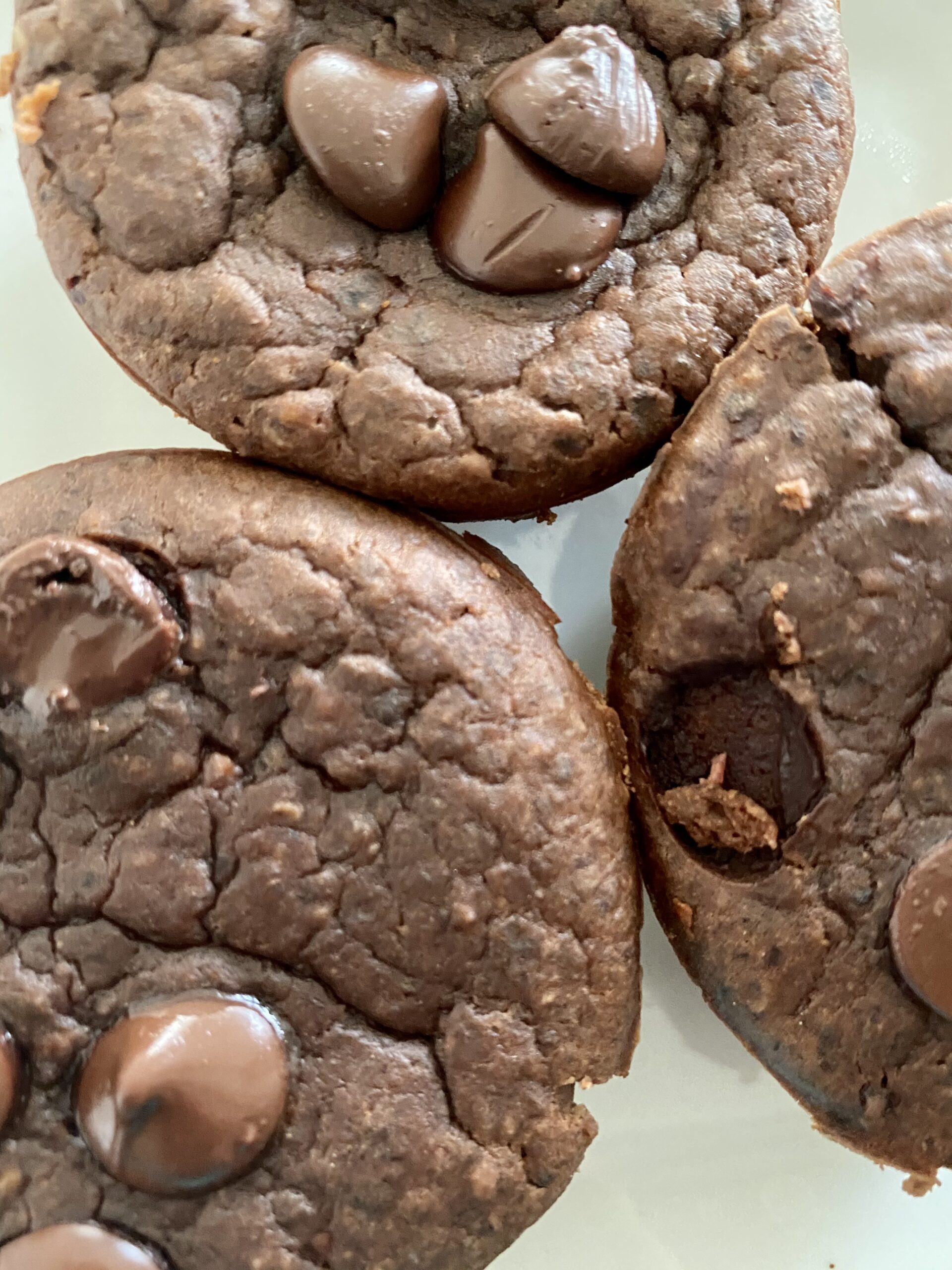 Print Recipe
Flourless Black Bean Chocolate Muffins
These muffins are the perfect way to indulge your sweet tooth without feeling guilty. They are naturally sweetened, and protein packed making them a healthy snack. And the best part is, no one has to know they have black beans in them! While they aren't for everyone, those who like them, love them.
Ingredients
cooking spray of choice

1

15 oz can of black beans, drained and rinsed well (see note below)

2

large eggs

1

over ripe banana, broken in half (optional for some added sweetness)

⅓

cup

plain Greek yogurt (low fat is ok)

⅓

cup

quick oats

⅓

cup

nut butter (I use peanut)

¼

cup

cacao powder (careful, this is not cocoa powder—you can use cocoa powder if it is unsweetened)

¼

cup

honey

2

tbsp

maple syrup (optional for a sweeter muffin; I leave this out)

2

tsp

vanilla extract

½

tsp

baking powder

¼

tsp

salt

¼

cup

chocolate chips (optional, but highly recommended)
Instructions
Preheat oven to 350F. Grease a 12-cup muffin tin with nonstick cooking spray (or line with baking liners).

Place all ingredients except for the chocolate chips in a food processor or blender and let run until smooth, scrapping down the sides as necessary. Pour batter into prepared muffin tin filling each cup ¾ full. Drop a few chocolate chips on top of each muffin. Bake for 18-20 minutes, until a toothpick inserted into the middle comes out clean. Cool before serving (or even better serve them the next day for a more chocolatey muffin). Store in an airtight container in the fridge.
Notes
Be sure to rinse the black beans well as this will help get rid of the bean taste. I recommend dumping them in a colander and running them underwater for thirty seconds or more.
I use olive oil cooking spray. Others I have tried resulted in the muffins sticking to the pan a bit. 
These become more similar to traditional chocolate muffins as the days pass, so if you are organized, make them a day early!